Bewertungen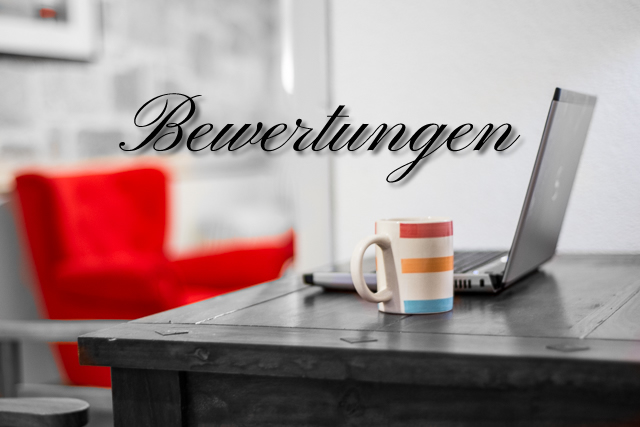 Herbert //Germany
Das Apartment ist einfach perfekt für eine kleine Familie die es genießt in einem alten traditionell Haus bei neuer Einrichtung und super Ausstattung nahe dem Zentrum jedoch ohne großen Lärm und Wirbel einen schönen und angenehmen Urlaub auf Murter zu verbringen.
Die große sichtgeschützte Terrasse macht das Appartement im Stadtzentrum zu was ganz besonderem.
Wir werden sicher wieder kommen.
2023
---
Andrea //Italy
Appartamento bello come da foto. Abbiamo trascorso 2 settimane stupende . Dotato di tutti i confort. Situato nel centro di Murter comodo per raggiungere tutti i servizi. La proprietaria simpatica e premurosa attenta che sia tutto perfetto . Un po' scomodo per chi ha la barca in quanto l' ormeggio per le ore notturne non è consentito in prossimità dell' appartamento .
2023
---
Christian //Denmark
We had a great holiday at the house. Its old but very charming and offers plenty of space – and even a roof top terrace. The house have been renovated with respect for the original house. Furthermore the house is very clean and the owners very helpful. Our greatest recommandations.
2023
---
Skalická //Czech Republic
The place is great. In very center of Murter town. Ice cream at every corner, nice small shops, few steps to the sea. The near town/city beach is also great – shade from trees, clean, roomy enough. Communication with owner was absolutelly perfect. The house is nice. We really appreciated the extra terrace.
September 2022
---
Tomaž //Slovenia
odlična hiška, v starem jedru mesta….. gostiteljica prijazna, udobje odlično….priporočam…
2020
---
Maik //Germany
Sehr schönes mitten in der Altstadt gelegenes Haus. Geschmackvoll und mit viel Liebe zum Detail eingerichtet. Die Vermieter- eine junge Familie- waren sehr nett und hilfsbereit. Wir empfehlen dieses Objekt auf jeden Fall weiter.
August 2019
Maxi //Germany
The accommodation is as described in the center of murter. jelena and edo have lovingly furnished the house and were always available as a contact person. We were in the low season for a week in the house. Even in this season you could still sit comfortably in the sheltered courtyard or catch some sun on the roof terrace. the contact for the boat ride to the Kornaten was great.
October 2018
---
Sarah // UK

Wow! We absolutely loved Jelena's place. The location is fantastic- just off the main square and a five minute walk to the beach. It is a wonderful place, lovely and quiet and peaceful but so close to everything. The house is immaculate and has a fab design. The three outside spaces were brilliant. Jelena and her husband were amazing hosts. They were really easy to communicate with and were so helpful. I can't recommend them highly enough. We really hope to come back and visit again some day. Thank you
August 2018
---
Ingrid // Germany

This is a lovely home for a seaside holiday, especially for those who want to be close to all the amenities that the centre of Murter has to offer. The home is very clean and has sufficient space for a family of four. The hosts were very responsive in communication and left us a nice bottle of wine as well as a nice present for our daughter. We very much enjoyed holiday at Jelena's place.
June 2018
---
Diana // Germany

Wir waren mit 4 Personen und Hund im Haus und es hat uns wirklich sehr gut gefallen. Super Ausstattung und alles Fußläufig erreichbar. Einkaufsmöglichkeiten, Restaurants, und Strand. Hundestrand ca. 1,5km entfernt und sehr schön, sauber und in den Felsen nicht überfüllt. Würden dort jederzeit wieder Urlaub machen.
August 2018
---
Gabriela // Germany

This is a perfect place to stay if you love the village life. The house is awesome. It feels like home staying there. Restaurants and Bars are all around and very close. The beds were very comfotable. Kitchen is fully equipped. Even a barbecue on one of the three terraces. We will come back to Murter for sure. And we hope that Jelena & Edo are hosting us again.
June 2018
---
Kerstin // Germany

Alles perfekt. Wir hatten eine schöne Woche in Murter. Das Haus ist sehr hübsch eingerichtet. Die Küchenausstattung ist hervorragend. Gute Pfannen, Töpfer und Messer. Sogar ein Mixer ist vorhanden. Hier macht das Kochen Spaß. Es befinden sich aber auch viele nette Restaurants und Cafés quasi vor der Haustür. Wer kein Auto vor Ort hat: Die schönsten Strände sind mit einem kurzen Fußmarsch von ca. 15 bis 20 Minuten auch erreichbar. Jelena und Edo sind hervorragende Gastgeber und kümmern sich wirklich um alle Belange. Edo hat sogar den Transfer von und nach Zadar übernommen und uns unterwegs mit allen Geheimtipps rund um Murter versorgt. Vielen Dank, liebe Jelena und lieber Edo, dass wir bei euch wohnen durften.
May 2018
---
Elke // Germany
Die Gastgeber haben sich vorbildlich gekümmert und waren sofort erreichbar und sehr hilfsbereit. Anreise/Abreise hat super geklappt. Es waren uns ausreichend Bettwäsche und Handtücher zur Verfügung gestellt. Von der direkten Nachbarschaft haben wir nicht viel mitbekommen. Am Wochenende hat man klar etwas von Kneipen in der Umgebung gehört; aber dafür ist das Haus schließlich im Zentrum. Das Fenster im Schlafzimmer ist absolut schalldicht, so dass es keine Lärmprobleme gab.
October 2016
---
Christiane // Germany

Jelena und Edo sind hervorragende Gastgeber. Vor und während unseres Aufenthalts war der Kontakt freundlich und zuvorkommend, wir haben uns rundum gut betreut gefühlt. Das Haus ist liebevoll hergerichtet, hat allen benötigten Komfort und strahlt eine unglaublich positive Atmosphäre aus, die den Aufenthalt in Murter zu einem sehr schönen Erlebnis für uns werden ließ. In unmittelbarer Nähe gibt es Einkaufsmöglichkeiten und Restaurants, auch unser Boot war schnell für uns erreichbar. Wundervolle Ferien für uns, danke für eure Gastfreundschaft!.
August 2016
---
Katharina// Germany

Jelena und ihr Mann waren sehr freundliche und hilfreiche Gastgeber. Jelenas Mann hat mich mit dem Auto in Betina abgeholt, wo ich mit meiner Tochter zuvor war und Jelena war per Handy immer und sehr schnell erreichbar. Sie haben mir viele Tipps gegeben, ein Babybett und einen Hochstuhl bereit gestellt und bei allen Fragen geholfen. Das alte Steinhaus ist sehr hübsch und mit Liebe zum Detail renoviert worden. Es hat zwei Terassen, wobei die eine unten zwischen Treppe und Küchenfenster ist (mehr wie ein Patio), die andere oben mit Blick in die Innenstadt (und ein bisschen Meer). Die Lage ist sehr zentral in Murters Innenstadt, zum Hafen sind es 2 Minuten, zum Supermarkt und zum Stadtstrand 5. Damit geht allerdings auch einher, dass es nicht besonders leise ist. Uns hat das nicht weiter gestört, aber abends hört man sowohl die vielen Passanten die durch die Gassen spazieren als auch die Veranstaltungen am Hafen deutlich – es ist schon ein Innenstadtflair in dem Haus, keine ganz ruhige Oase. Alles ist prima ausgestattet, es fehlte uns an nichts, blitzsauber, es gibt eine Klimaanlage!
August 2016
---
Norbert // Italy

Great House. Really spacious. Ideal with 2 children. We liked it very much. Edo gave us some good tips where to buy good olive oil and fresh fish. We had a really good stay.
July 2016
---
Reiko// Germany

Wir hatten einen wunderbaren Urlaub im Juni 2016 bei Jelena. Das Haus ist liebevoll eingerichtet und liegt mitten im Zentrum von Murter. Jelenas Mann Edo hat uns abgeholt und uns hilfreiche Tipps gegeben. So konnten wir gleich am ersten Tag hervorragendes Olivenöl bei der Nachbarin kaufen :-) Ich kann diese schöne Wohnung weiter empfehlen.
June 2016
---
Tobias// Sweden

We spent 3 nights in the house in late October and had a wonderful stay. The house is nice and I can really imagine that it is even more fabulous in summer time. Jelena and Edo arranged the beds so that all our family of five (3 kids) could sleep at the top floor, which was suitable since the stairs between the floors is outdoor. The town of Murtur was beautiful with a nice relaxed feeling. Communication with Jelena before the trip and with Edo upon arrival was excellent.
November 2015
---
Bianca// Germany
Wir hatten einen wunderschönen Herbsturlaub (1 Woche) in dem hübschen kleinen Haus von Jelena. Wir wurden trotz später Anreise herzlich in Empfang genommen und fanden das Haus genauso wie auf den Bildern vor. Zum Glück spielte das Wetter mit und wir hatten eine schöne Woche an Stränden, beim Schnorcheln und in der kleinen Stadt Murter, beim Wandern über die Insel sowie in der weiteren Umgebung (Krka, Sibenik, Split, Trogir, Zadar). Wir würden jederzeit gern wieder kommen und auch einmal im Sommer das Häuschen genießen!
October 2015
---
Marco // Hong Kong

The Cosy Stone House was exactly as billed. Newly renovated with wifi and modern fittings yet having lovely courtyard and stone aspects. This linked to its central location close to everything ensured it was the perfect base for our yacht racing week. Many thanks and looking forward to next year, Marco
September 2015
---
Rob // United Kingdom
Lovely holiday house in a pleasant seaside town.
This house is situated in the centre of Murter, which is a good holiday destination for both families and couples. The house is on two floors, with downstairs a living room / kitchen / dining room, bathroom and outside dining areas. Upstairs is accessed by an exterior staircase, and contains a double and twin bedroom and bathroom (toilet and sink, no hot water). There are also two upstairs terraced areas. There is air conditioning upstairs but not downstairs. The house has been decorated fairly recently and is very smart. Despite the central location, we encountered no problems with noise at night.
The owners Jelena and Edo are really friendly and keen to help with any queries, and speak excellent English.
Murter Town is a good place to base yourself on the islands, with lots of restaurants to chose from, and some nice beaches very close to the town.
September 2014
---
Teodor// Slovenia

I do not have any negative comments for my holidays.
A house is simply perfect. You get everything what do you need.
A position is great, a center of Murter.
I will tell you more and more good things about the house, but I have to protect the free period for next years.
August 2015
---
Filip// Poland

Wonderful stay in Murter, the house trully is a gem. Located very centrally, literally 10 meters from the main street makes it very easy to go for a dinner/drink/ice cream. You can spend the evenings on of the terraces which is overlooking the main street. The owners are really helpful and they do everything to make your vacation a memorable experience – which in our case was! Thank you Jelena and Edo.
August 2015
---
Erwin// Belgium

We stayed for a month in Jelena's house in Murter and that was an amazing experience. Murter is a great place to start your vacation at the coast in Croatia. Within driving/sailing distance you get to Zadar, Sibenik, Krka, Troger, Split, Kornati… On Murter, there are excellent beaches and we were amazed by the beauty of all little fishes you can see underwater near the shores. Jelena was very responsive and helpful for all our questions prior and during our stay. Despite that this is a vacation house, we felt being in a hotel. Given the length of our stay, the house was frequently cleaned and sheets were replaced. Also, there are so many great restaurants nearby that you have no reason to cook yourself. Picking a place to stay for a long time is always a risk, but this time luck was at our side!
September/August 2015
---
Lyn & Alex// USA

This house is an absolute gem. Exactly as described, right next to the main promenade in lovely Murter, makes for fun people watching from the terrace when the kids are in bed. The house is clean, furnished with love and very quiet. The beds are very comfortable and there was plenty of room for us (family of five). Edo and Jelena were very helpful with suggestions and booking was very easy.
Definitely recommend, we hope to come back one day. We loved renting boats right down the street and TicTac restaurant.
July 2015
---
Andrea// Italy

Sono stato in vacanza una settimana a giugno con la mia famiglia (mia moglie, le nostre due bambine ed io). La casa era veramente carina ed in un'ottima posizione a pochi metri sia dal porto (dove abbiamo affittato una barca) sia dalla piazza centrale del paese di Murter. Al nostro arrivo tutto era pulito ed in ordine. Jelena e sua marito sono stati molto gentili e disponibili. Il segnale WiFi era eccellente e mi è stato molto utile per il mio lavoro. Abbiamo utilizzato la cucina quasi tutti i giorni ed è stato piacevole mangiare nel patio. Complessivamente un'ottima esperienza!
June 2015
---
Edith, Michale & Leo// Austria

Very wonderful old stone house – we had such a fantastic stay at this very lovely & cosy house in the center of Murter which is really close to the nicest beaches of this area. The house is very well equipped, you have all you need and even more. There is also sat tv and perfect working wlan. The house is incredible! All of the rooms and facilities are nice and everything was as shown on the pictures – if not nicer than the pictures! The area was quiet – It was awesome there. Jelena and her husband Edo was very nice and helped from the start with all kind of questions. They gave us a very warm welcome, so it was very easy to feel like home. Jelena and Edo are very great host.
June 2015
---
Franz// Austria

Wohnung sehr zentral in murter gelegen, alles fußläufig erreichbar. sauber, umfangreich ausgestattet, einfach zum wohlfühlen! jederzeit wieder!
May 2015
---
Ellen// Ireland

We had a wonderful stay at this lovely house. It was exactly what we were expecting – if not nicer than the pictures! The town of Murtur was beautiful and we would definitely recommend going there. Jelena and her husband were so helpful with advising us on where to go/eat and even helped organize a trip for us to Krka. We were welcomed with cookies and milk and Jelena's husband took us for coffee on our last day. A wonderful experience and holiday greatly enhanced by Jelena and this lovely house!!
May 2015
---
Jutta// Germany

Das Haus ist mit viel Liebe und allem Nützlichen eingerichtet und die Renovierung ist absolut gelungen. Das Haus war super sauber und wir haben uns rundum wohl gefühlt, das Haus liegt im Zentrum von Murter und zu Fuß kann man alle Läden ( Bäcker, Metzger Supermarkt, Gemüsemarkt alles da) bequem in ein paar Minuten erreichen. Und doch ist das Haus ruhig in einer Seitengasse gelegen, dass es nie laut war. Von Waschmaschine bis Spülmaschine ist alles vorhanden. Für schlechte Tage war das extrem schnelle Internet (es waren 2 Teenager dabei) absolut perfekt sowie TV und Radio. Jelena war eine sehr liebe und zuvorkommende Gastgeberin und für Tipps und Fragen immer sofort und jederzeit zur Stelle, vielen Dank an dieser Stelle von uns allen :) Kann man nur weiter empfehlen. !
September 2014
---
Federico// Italy

The house is very cosy, comfortable and placed in a very good position, in the centre of the town of Murter and really close to the nicest beaches in the area. The house is exactly like the photos. Jelena was very useful and available every time, also when me and my friends had some trouble she was really helpful and kind. She gave us really good advices for our living in Murter. I really recommend Jelena's house for all kind of people!
August 2014
---
Peter // Austria

Nice little cosy old house with a tiny patio in the center of Murter. The house is well equiped(kitchen,bathroom,bedrooms) and has sat tv and perfect working wlan which was appreciated by my three kids. All shops and necesities are within 5 – 10 minutes walking distance. Boat rental around the corner, which is very helpfull to see hard accecible beaches around Murter. By car you have two very nice beaches: Čigrađa & Slanica(parking approx. € 3 per day). Further nice to see: Vodice, must see Krka waterfalls!
All in all, there is nothing to complain, everything work perfectly, we had a great time, Jelena & Edo were a great support.
Peter. León, Zoé & Julie
August 2014
---
László // Hungary
The Cozy Old Stone House in the Center in Murter is beautiful well organised place. I can strongly recommend to any family with two children. Its atmosphere is abolutely unique and its location is excellenet. It is in the middle of the city but it is in a quite small and quiet street. You will feel strongly the local Mediteranian ambience. The appartment is well-equipped and the systems work well.The only disadvantage of this location that sometimes you can park 4-5 minutes walking distance from the house. The most convinient parking place next street to the post-office (2 min by walk). Nobody mentioned or advertise but that Murter has an even more older part, it is called Selo which is a fabulous street from the small church down. Both the church Sv. Roko and Selo are must visit places.
Beaches: Luke beach is near but a really town beach 5 min walking. Good when you have a dense program. Slanica beach is very good and bigger beach with both sandy and stony parts (5 minutes by car). For us however Cigrada beach was the best. It is 6-7 minutes by car. Both latter beaches have good infrastructure, restaurants although you have to pay for shower and WC at Slanica which is a pitty.
Of you have time you should visit Pirovac (not too touristic, but you can find eg. house gardens in the corner of the town square), Zadar and Trogir. Both of them are 50-60 km from Murter but in rainy days their wheather can be different. When it rained in Murter, Zadar was almost shiny.
All-in-all we loved the place, Jelena and his friend was really kind and helpful so we can strongly recommend to any family or group who likes the friendly Croatian ambience. And again: Selo is the crown jewel of Murter.
July 2014
---
Howard // United Kingdom
The hosts was extremely helpful and gave us some valuable information on many places to go/eat etc. The house was stunning and very well located in Murter, being very close to the Marina and shops. Due to our early flight out of Croatia, the host had to drive from Zagreb to Murter at 4 am in the morning and when he arrived for our check out, it was all smiles and a general interest in our stay in Croatia and some information for us on our next trip. We would highly recommend staying at this house to friends, family and anyone else.
July 2014
---
Markus // Austria
Das Steinhaus direkt im Zentrum von Murter ist ein Schmuckstück und machte unseren 10 tägigen Aufenthalt sehr angenehm. Das Haus beinhaltet alles was man benötigt und noch vieles mehr. Es gibt einen Elektrogriller mit dem wir uns frischen Fisch vom lokalen Fischmarkt gegrillt haben. Die Gegend ist traumhaft. Es gibt einige wunderschöne Strände. Die Menschen sind sehr freundlich. Wir werden wiederkommen!
July 2014
---
Julia // Germany
Thank you very much for letting us stay at your place in Murter. It is a fabulous house with plenty of character directly in the center of Murter. It is furnished lovely and perfectly equipped! The roof terrace has a nice view to the sea and is a beautiful place to have breakfast and dinner, while the terrace downstairs is ideal to spend the hottest hours of the day in the shadow.
Jelena and her husband gave us a very warm welcome and helped us a lot with everything!!
So if you are looking for a place to stay on the Dalmatian coast & islands look no further you have found it!
Thank you! Julia, Stefan, Sophie, Kilian, Claudia & Hannes
June 2014
---